In today's digital age, your website serves as the virtual front door to your business.
Imagine yourself as a customer searching online for the best service. Would you be captivated by a business that offers messy, poorly written, and generic content? Or would you gravitate toward a website that brims with engaging, informative, and useful information?
Your website is more than just a collection of web pages; it is akin to your physical store. Just as a lackluster display in a brick-and-mortar shop can deter potential customers, a poorly crafted website can prompt visitors to scroll over to your competitors.
First impressions matter, and in the digital realm, you only have one chance to make it or break it.
The Impact of Good Website Copy
1. Connecting with Your Audience
Remember: Customers don't buy when they understand; they buy when they feel understood. Good web copy goes beyond merely conveying information; it speaks directly to your target audience.
A customer-centric approach is essential to converting visitors into loyal patrons. By resonating with their needs, you can forge a deep connection that fosters trust and loyalty.
Here are few tips on how to do it:
Conduct thorough research to understand your audience's pain points, desires, and expectations.
Employ a conversational tone in your web copy and make your audience feel like you're speaking directly to them. Example: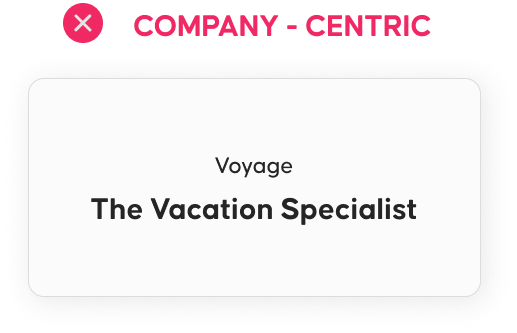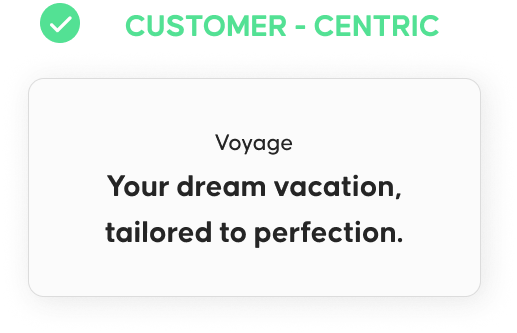 Write a copy that your audience can relate to, just like one of our clients found themselves in one of our web copy sentences.

2. Reflecting Your Brand
Your web copy serves as a reflection of your brand's identity and values. It should convey professionalism and authority, leaving no room for ambiguity or confusion.
Demonstrating how you've solved problems and showcased real-world examples of your work builds trust faster than the speed of light.
Here are few tips on how to do it:
Employ case studies to provide social proof of your capabilities.
Utilize "before and after" images to showcase your expertise.
Discuss your results with undeniable numbers.
Replace small with big numbers. Example: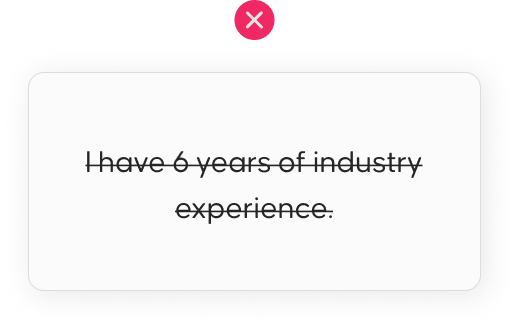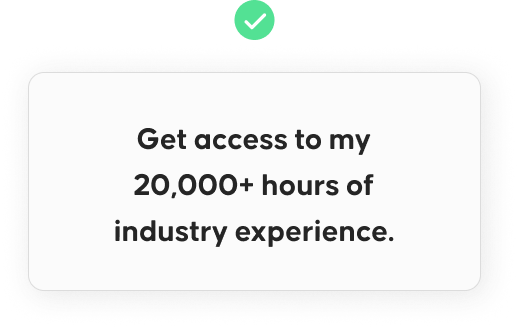 3. Boosting Your Site's SEO
An integral aspect of good website copy lies in its ability to improve your site's search engine optimization (SEO).  By utilizing relevant keywords and creating content that resonates with your audience, you can attract organic traffic and reach potential customers more effectively. 
Here are few tips on how to do it:
Conduct keyword research using tools like SemRush or Google Autocomplete to identify high-traffic keywords.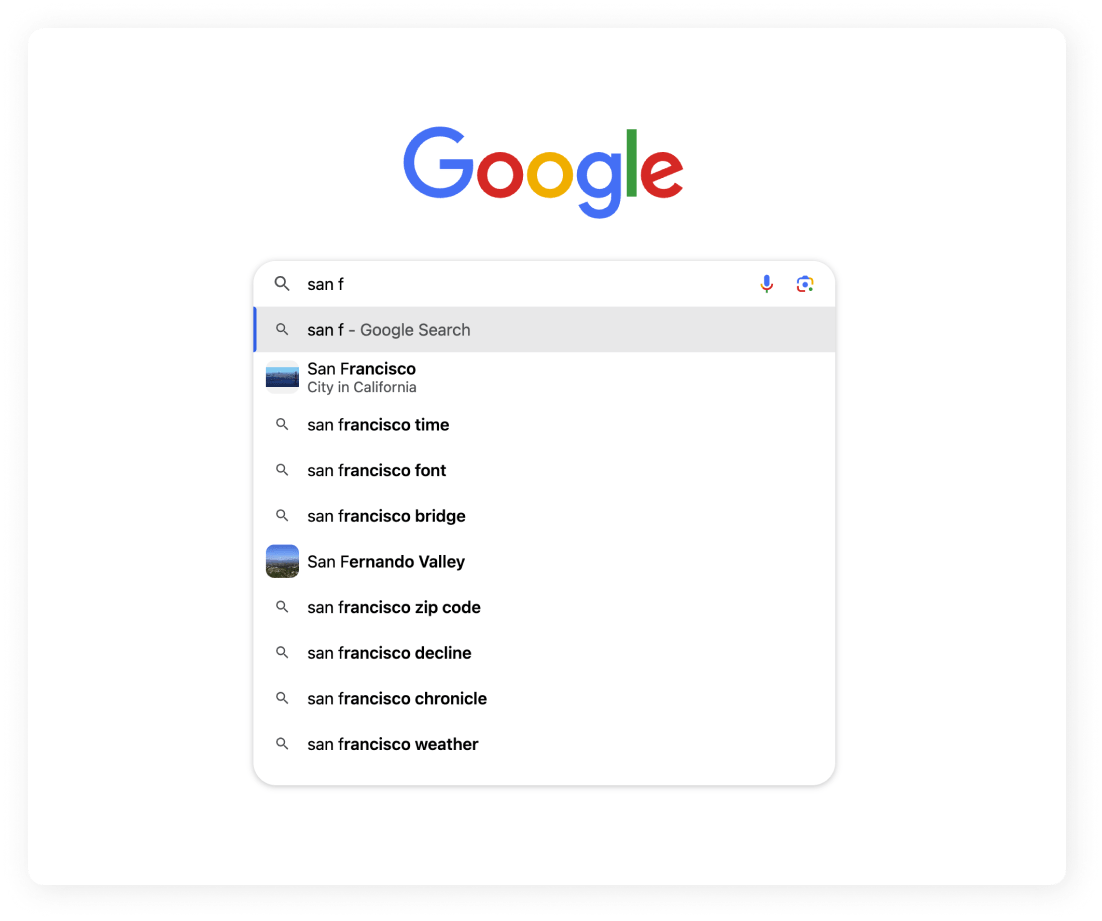 Integrate these keywords naturally into your content, ensuring that they flow seamlessly and enhance the overall readability of your web page.
Create informative and valuable content that not only includes keywords but also provides answers to common questions and addresses the needs of your audience.
4. The Conversion Power of Good Website Copy
The ultimate goal of good website copy is conversion.  When your web copy effectively communicates your brand's message and addresses your customers' needs, it encourages them to take action. 
Whether it's making a purchase, filling out a contact form, or signing up for a newsletter, compelling web copy can significantly increase your conversion rates.
Here are few tips on how to do it:
Craft clear and persuasive call-to-action (CTA) statements that guide your audience towards desired actions
Position CTAs strategically throughout your web pages
Utilize social proof, such as customer testimonials and reviews, to instill confidence and trust in your offerings
Offer limited-time offers to create a sense of urgency and encourage immediate action. When displaying prices, showing a higher price followed by a discounted price is more effective than just showing the lower price. Example:

AI Won't Help You Much in Crafting Engaging Copy
Language exists for one crucial reason - understanding.
Unfortunately, many businesses fail to recognize this fact. To unlock true business success, you must embrace the power of good website copy.
Tailor your content to your audience, show them you understand their pain points and aspirations, and create a captivating virtual experience that mirrors the essence of your brand.
For professionally thought-out written copy, AI won't be of much help because it simply cannot communicate with humans the way humans do (and customers can sense it). You'll need a copywriter, and we have just launched a new service called Branding & Copywriting. Check it out and see for yourself how the right words can transform and empower your business.